Pattern Keeper App Review
Posted by Dione van Beynum on
As promised, here's my review of Pattern Keeper.
What is Pattern Keeper? It's an app that works on Android phones and tablets (the iOS version for Apple products is in development) that tracks and helps with cross stitch charts. It is FABULOUS for large and complicated designs but works well for smaller ones too.
Why is it great? You can take a pdf pattern and IT WILL HIGHLIGHT THE COLOUR YOU'RE WORKING ON! NO MORE MISSED STITCHES! It also allows you to mark stitches as completed, and while doing so (with compatible patterns) it fills in the chart WITH THE COLOUR YOU'VE STITCHED so you can easily see where you are on the chart. It also tracks how many stitches you've completed that day, how many there are in total, and how close you are to being finished.
I LOVE LOVE LOVE this app and use it for all my cross stitch patterns now. I've even taken a PHOTO of a paper chart and imported it into the app (there are some limitations when importing from a photo). While it's designed for Android, I use it on my laptop by using an Android-emulator program called BlueStacks. I can export my chart so it works and tracks my progress on my phone, my tablet, AND my laptop!
Here's more info - taken from Pattern Keeper's website:
---
View your chart
View your chart as one continuous pattern. Easily stitch over page breaks.
Zoom in to see your chart at a size that is comfortable for your eyes
See the legend next to your chart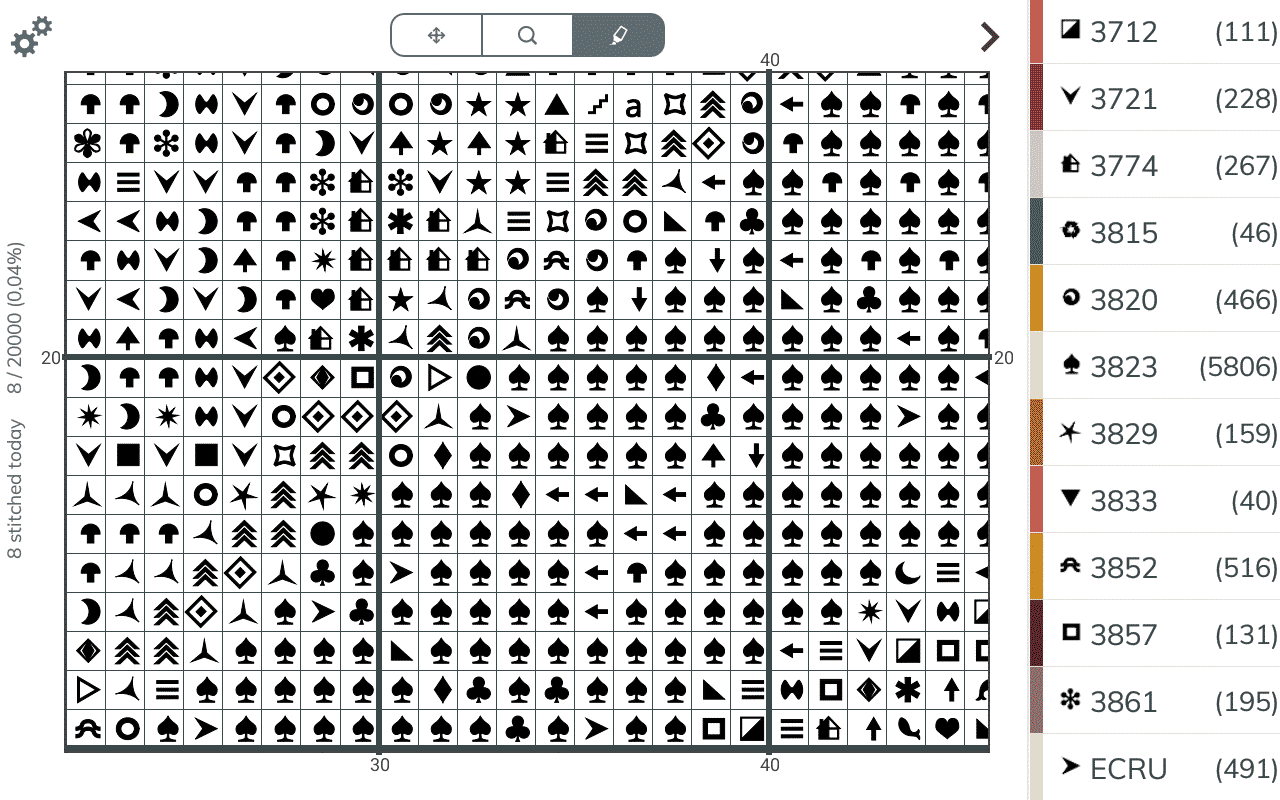 Search for symbols
Search for and highlight symbols to see where to stitch.
See the selected symbol thread number directly in the legend list.
Easily select stitches by clicking or dragging in any direction. Even diagonally or over page breaks.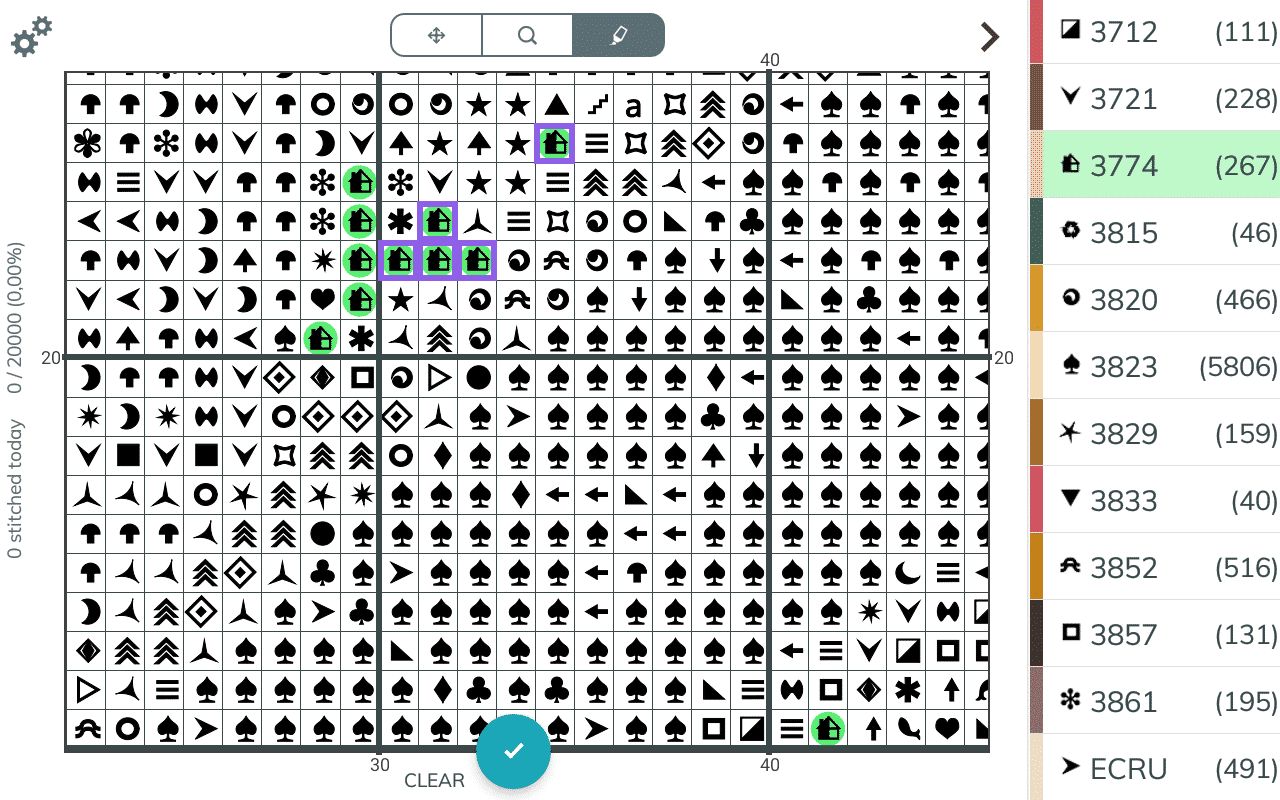 Track your progress
Mark stitches as finished and get a tally of you progress.
Finished stitches gets coloured in with the color of the thread making it easy to compare and verify your stitching
Stitches finished today and in total easily visible while stitching.
Thread list shows number of stitches left for each color.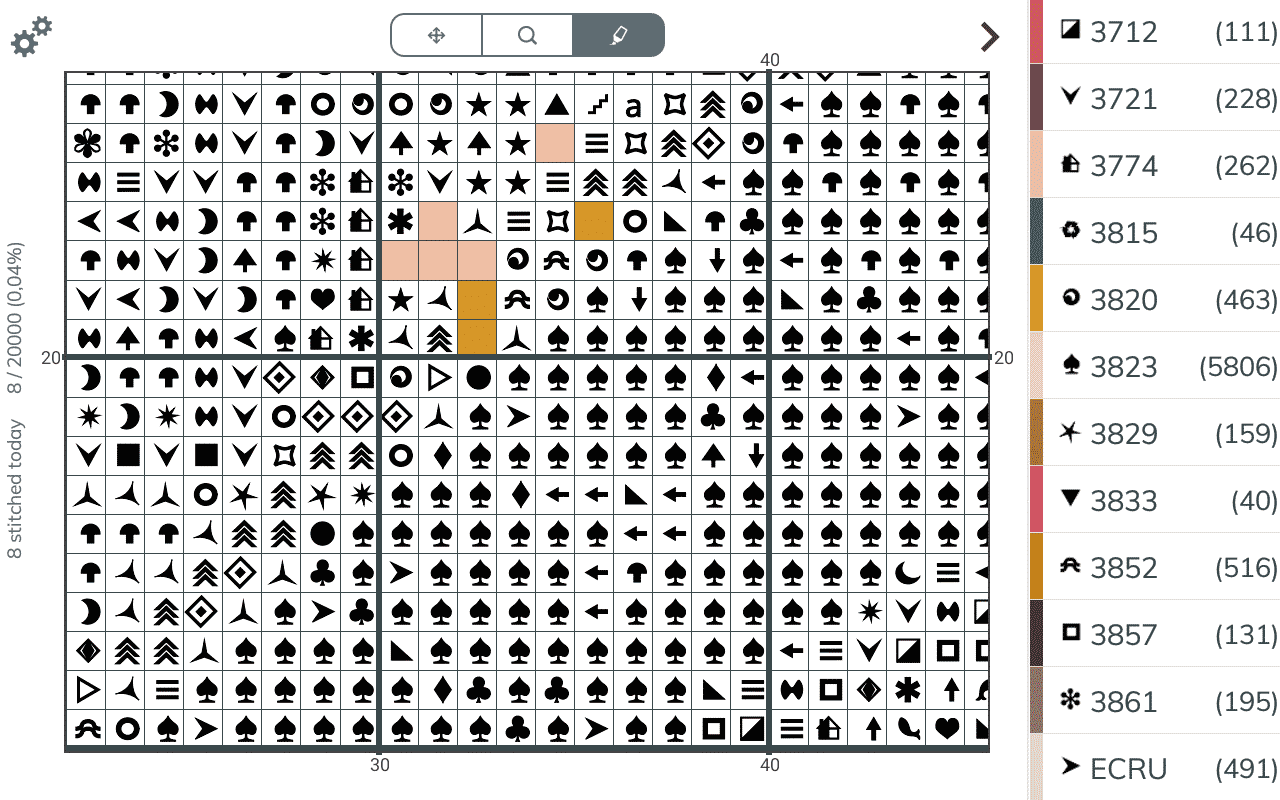 ---
Do you see why I love it? Let me know if you use the app and what you think of it.
---
Share this post
---
---
---
0 comment